Blog Details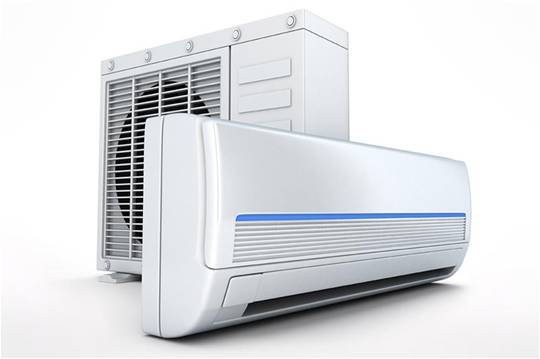 13 Feb 2020
5 Things to Check When Buying Branded Aircon for Home
Winter season is going to be over soon and summer is to come. Many people plan to purchase quality cooling appliances such as fans, air-conditioners, air cooling blowers, etc of top brands and manufacturers operating in the industry.  Amongst all the cooling products, most people do prefer to buy air-conditioners of top brands like Samsung, Daikin, Panasonic, Mitsubishi, LG, etc. These brands have launched wide ranges of Aircon in standard specifications and modern designs that are perfect to get rid of heat in the summer season and experience the ultimate cooling effect inside your house and office. No matter what type, size and brand of Aircon you are looking for, you will surely get the right air-conditioner for your property at wholesale Aircon dealers and suppliers in the market. So, if you are looking for branded air-conditioner for home either through online or offline platform, you need to check a few things about the appliance in advance such as:
Brand Name and Logo Printed on the Appliance
It is essential that you choose the right Aircon for your home a trusted brand or manufacturer of the industry only. Make sure, you have checked online reviews about the Aircon brand or company to get the assurance of its popularity and authenticity in the market. Moreover, you should choose branded Aircons that include proper name and logo printed of the brand or company too. For instance, if you are seeking Daikin Aircon for home, you should check that the product has the company's name and logo printed on the Aircon.
Check for Technical Specifications of Aircon
If you are searching for a branded air-conditioner online, you should choose the best Aircon of the top brand after comparing its technical specifications. Also, it is necessary to ensure that the Aircon supplier has given with all relevant details about all Aircon models including it's technical details, physical specifications, designs and other latest features available in the product. Make sure, you have found all such relevant details about air-conditioner on the supplier's website too. Thus, it will give ease to the online customers to make good comparisons between Aircons.
Online Reviews of Top Aircon Models
Being a customer, you should not forget to check online reviews of the air-conditioner model you have chosen for your home. Make sure, the supplier has genuine reviews, comments, and feedbacks of previous customers regarding design, functionality, look and other pros and cons of the Aircon model on its website. For instance, if you have selected the latest model of Panasonic Aircon for your home, check its online reviews posted by prior users for the same model.
Latest Features and Easy to Install
You should check for the best Aircon models for home which posses the latest features that should be easy to understand and use. Also, you should look for Aircon that comes with some useful features like electricity-saving, high and low cooling control options, easy to clean facility, good technical assembly, etc. Thus, you should also give preference to the latest features and options in Aircon while purchasing for home use. Apart from that, the Aircon should be appropriate in size that remains convenient to install on the window or wall of the home too. So, you should take care of such things more before buying an Aircon for home.
Price Ranges of Branded Aircon
Compare the price ranges of air-conditioners desired models and brands at different websites and suppliers in the market and select the right priced Aircon that suits to your budget too. If you need quality air-conditioner of reputed brands at low prices, you should contact trusted wholesale Aircon dealers in Singapore. They will provide quality Aircons of all top brands and models at reasonable prices.
Above are the five essential points to consider while purchasing Aircon for home via online or offline mode from leading Aircon suppliers in the industry.